About IMS
---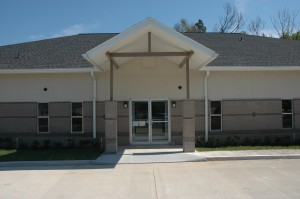 Since 2010 Integrated Modular Solutions, LLC has been able to meet the modular construction needs of companies across the continental United States.
We have provided modular construction services for a variety of uses for military, educational, healthcare, government and commercial companies. This includes everything from medical and pharmaceutical clinics, administrative office buildings, military housing and dormitories to training facilities and storage space.
Our experienced construction team can help you with all aspects of your project from start to finish. We will provide you with services, such as:
In-house project management and design
Complete construction
On-site development and support
Building permits and code
Our mission is to design a building project to fit the specific needs of each client and deliver a superior product to the site.
Integrated Modular Solutions is proud to be:
Woman Owned Small Business (WOSB)
Integrated Modular Solutions, LLC is your turn-key general contractor, specializing in permanent, temporary and modular relocatable buildings.
Contact us at 903-449-4587 or email us today to discover if modular construction is the right choice for your project.